Hagenbach Solutions, LLC was formed with a vision to put the needs and budget of our clients first.  As an independent consulting firm, our focus is on serving, not selling. We are a Make-To-Order business and technology solution provider for growing small and mid-sized companies.  Clientele range from 5 to 200 employees, running both legacy on-premise or modern cloud-based systems.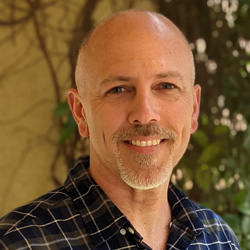 Andrew Hagenbach
Originally trained as a CPA, Andrew Hagenbach went on to provide consultation, training and support for C-Level executives to solve or implement strategic change initiatives throughout business operations.
For over 20 years, Andrew has specialized in business analysis, systems design, ERP, business intelligence, process automation and software implementations.
Andrew is certified in Acumatica (Financials, Distribution, Service Management, Taxes, CRM, Technical Specialist), Sage 100 (formerly MAS90/200), Acctivate Inventory Management for Quickbooks, as well as liaison in projects involving strategies or integrations with a number of popular cloud-based applications.
I have worked with Andrew since he was a lead member of the team implementing our MAS 90 software nearly 20 years ago. Since then, and through our transition to SAGE 100, I have called on him whenever we have an issue with the software, in particular when we need help solving an inventory transaction gone wrong. He is knowledgeable, experienced and thorough. He takes care to understand all the factors in a given problem before proposing the cleanest solution. His calm, kind manner also makes him an absolute pleasure to work with. I highly recommend Andrew.

Founding Partner, CEO at Panelite

Professional, Knowledgeable and Dependable this is how I describe Andrew. Every time we have an issue or question he shows great skills in solving and/or providing solutions. When it comes to Sage 100, he is the expert who you can depend on. Andrew is a man of many talents so I recommend him to any company as an asset!

CPO/CFO

Loved working with Andrew -- his great strengths are: dedication to genuinely understanding a client's business need; a demeanor that is both professional and supportive; in-depth subject matter expertise in a wide variety of technology platforms and system integration issues.

Developer-MS Access

Andrew has been extremely helpful in assisting our company with excellent results in ERP solutions. He brings to the table a set of skills specifically that one looks for when hiring a outside consultant. His ability to work with the customer in a positive and professional manner puts Andrew on the top of my recommendation list for his skillset.

CIO

Andrew is detailed oriented and always strive to understand business practices before any programming and implementation starts. This always helped to deliver complete product which required little to no modification after official launch. Andrew is very dependable, concise and easy to work with!

CEO at Concreate

Andrew has been a consultant for MAS 200 for our company for several years now. He has very detailed knowledge of MAS functions and MAS processes. He has helped resolve MAS issues due to the fact that he has a great understanding of how the MAS program operates. Andrew has also help us successfully upgrade several different times from older versions of MAS to newer versions which has kept us on the cutting edge of MAS technology. Andrew is very helpful and understanding with end users and takes time to listen to their questions and explain processes in terms that they can easily understand. Andrew is one of the best consultants I have ever worked with and I highly recommend him.

Technology Consultant

Andrew worked tirelessly for us on the cleanup and maintenance of the company's ERP system. His efforts made the data and reports reliable and actionable. Additionally he automated several of the company's processes which increased staff productivity. I would gladly work with Andrew in the future and recommend his services.

Accomplished sales leader with 15+ years of success managing projects, sales campaigns, and business strategies.
Trusted Partners
We recognize that business systems are extraordinarily complex, and as such, no one person can specialize in all aspects of business operations or functions. That's where our extensive network of subject-matter experts, consultants, software/IT engineers and CPAs come into play. We task the right person or team with the right job at the right time. The result is an extremely adept, custom-tailored solution that best meets your specific needs. 
DSD Business Systems
Founded in 1984 in San Diego, DSD was built on the ideas of solving problems with technology in brand new ways. With 45 offices in North America, DSD has served over 9000 customers and completed over 5000 custom implementations.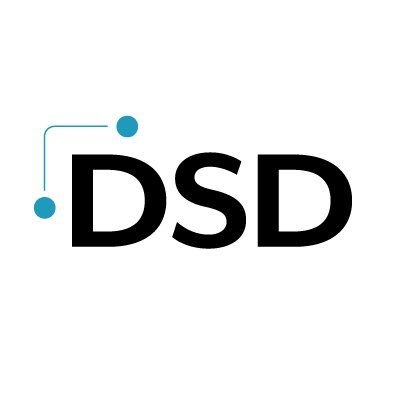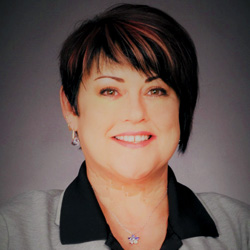 Kelly Sullivan
Whenever our clients are in need of training and support for their Sage 100 system (report-writing, training, technical support, and integration), Kelly brings over 20 years of experience with a friendly and helpful presence.
Our clients also find her hands-on warehouse management expertise and guidance to be extremely helpful when implementing new warehouse management systems (I.e., barcoding, labeling, scanner connectivity, warehouse layout, etc.).  
Marisa Henderson 
Marisa Henderson is an Acumatica Senior Consultant with nearly a decade of experience in accounting and solutions consulting. Highly organized and detail-oriented, Marisa excels at being able to think "outside-the-box," analyze information and communicate in a clear and concise manner. 
Marisa specializes in leading teams with expert guidance, designing and managing implementations, training SMEs as well as other consultants, and providing technical support. 
Certified in Acumatica, Marisa holds badges in Integration, System Installation, Analytical Reports, Business Consulting, Project Accounting, Construction, Payroll, Inventory and Order Management, Service Management, Field Services, and more.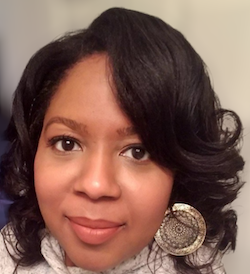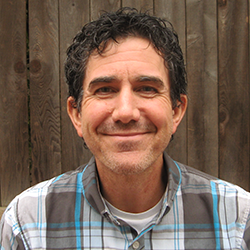 Joel Cheek
With over a decade of experience in marketing, media and project management, Joel excels at communication, focus and efficiency. With a friendly and down-to-earth demeanor, he specializes in exploring issues, analyzing processes and proposing the solutions that will meet or exceed client expectations.